Sensory Integration (SI) Testimonials from the children we have worked with:
Over the last 5 years Annie and Emma have helped hundreds of families, infants and children change their lives and enjoy a more positive and rewarding future together. With their professional proven therapies Annie and Emma are able to give parents and teenagers a better understanding of their conditions, they provide the right advice and treatments to dramatically improve, and in many cases cure the ailments of their patients. Here are just a few testimonials from their happy clients….
Nelson's Journey – charity supporting bereaved children.
Nelson's Journey is a charity dedicated to supporting bereaved children and young people throughout Norfolk.
senSI delivered a two hour workshop to our organisation on working with children with a learning difficulty, who are bereaved, in a therapeutic setting. The workshop was well planned and delivered in a very professional manner. The trainer was extremely knowledgeable in her subject and was able to answer any questions put forward.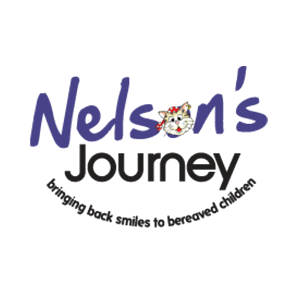 The training gave our volunteers increased confidence in their role and helped them to recognise that all children are 'children first', and that we should all endeavour to offer an appropriate and supportive service, with an element of 'fun'.
The resources provided were an asset to the service and helped to make our activity day a great success!
The big question is: Would we use senSI again? The answer is: A resounding yes!!
Peter H.
Our son Peter was diagnosed with ASD (autism) in May 2012. He is currently non-verbal and has numerous sensory difficulties, particular vestibular and proprioceptive. Most notably Emma has helped Peter's confidence and balance. Since starting senSI Swim everyday tasks like shopping trips, going out in the rain, experiencing new places are much more manageable. I would recommend senSI swim to any child with sensory difficulties.
Peter's Mum.
Andy P.
He used to be so fearful of movement and lifting his feet off the ground. Now he can cope with uneven ground and curbs much better, and can even use lifts and escalators! We can go to London and use the tube and get off at any stop because he can even use those big escalators!".
Andy's Father.
Tom.
Following an assessment of a young boy with ASD and sensory processing difficulties by Emma and Annie, mum expressed her gratitude.
Thanks so much for friday, it was very helpful and we both said how refreshing it was to meet therapists you genuinely like and feel have your best interests at heart as well as being very knowledgeable!
Further to a comprehensive assessment, a treatment plan was agreed with full collaboration with parents, with the focus of treatment aimed at achieving a goal which was meaningful to Tom and his family.
Tom.