Sensory Integration Therapists in Norwich, Norfolk.
There has been increasing neuroscience evidence for use of Sensory Integration (S.I.) to treat SPD in children, young people and adults. This involves suitably qualified therapists providing opportunities for clients to actively engage in sensory experiences in order to promote neurological plasticity to ultimately enhance function. This can only be delivered by therapists who have undertaken extensive post graduate training in Sensory Integration by SI Network. Both Annie and Emma are fully qualified Paediatric Occupational Therapists and Advanced Practitioners in Sensory Integration and Sensory Attachment Intervention, providing treatment for a wide range of Sensory Processing Disorders and difficulties relating to SI, SAI and SPD. Their unique Sensory Integration Therapy activities have produced outstanding results for both children and families affected by Sensory Processing Disorders in Norwich, across Norfolk and East Anglia. Therapies are carried out in stimulating environments where children feel comfortable and relaxed, SI Therapy is customised for every individual and can take many forms including senSI Swim, senSI Write, Rhythmic Movement Therapy and Therapressure using the Wilbarger technique.
Annie Doubleday
Paediatric Occupational Therapist
Annie studied BSc Occupational Therapy (hons) degree at University of East Anglia and graduated in 2005. She is an Accredited Advanced Therapist in Sensory Integration, having completed modules with University of Cardiff and Ulster. Annie is trained in Therapressure (Wilbarger) and Halliwick aquatic therapy (swimming). Annie has completed Sensory Attachment Intervention certified Level 1 and will be completing Level 2 later 2015. Annie has professional experience working in a range of settings including Paediatrics, Child and Adolescent Mental Health Services, and Forensic Psychiatry. She now specialises in assessment and treatment of children with Autism Spectrum Disorders and Sensory Processing Difficulties. Annie is passionate about assisting individuals to live as independently as possible, in all areas of daily living.
Emma Jerman
Paediatric Occupational Therapist
Emma studied BSc Occupational Therapy (hons) degree at University of East Anglia and graduated in 2003. Emma is a fully qualified Paediatric Occupational Therapist working with both children and adults in many settings and specialised in Paediatrics. Emma is an Accredited Advanced Therapist in Sensory Integration and MSc in Advanced OT. She has completed Sensory Attachment Intervention certified Level 1 and is Halliwick aquatic therapy (swimming) trained. Emma has done further training in Aquatic SI. She is also a Rhythmic Movement Therapist. She is an experienced Swimming Teacher and has taught swimming for a Norwich swimming club for the over 13 years. Emma has combined her experiences and knowledge in swimming with SI and provides Aquatic SI (senSI Swim) approach therapy and private swimming lessons.
Emma and Annie have both separately written articles on Sensory Integration (S.I.), more information on their publications can be found
by clicking here
.
Moira Veira
Specialist Occupational Therapist
Moira qualified as an Occupational Therapist at Dorset House School of Occupational Therapy and has also completed her Master's degree in Sensory Integration in 2018 with the University of Ulster. Her role within SenSI is to undertake a lot of the training. Moira has an extensive and diverse range of professional experience, including paediatrics, adult mental health and specialising with anxiety management with adults in different settings. Moira is passionate about everyone achieving the most they can and will strive to work with people to achieve this.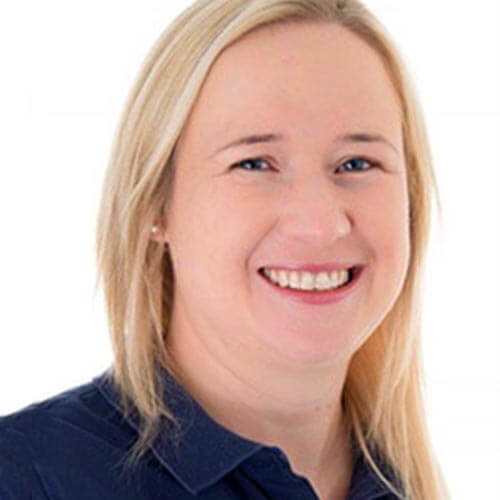 Roelien Janse van Rensburg
Paediatric Occupational Therapist
Roelien completed her BSC Occupational Therapy (honours) degree in 2006 at the University of Pretoria in South Africa where she also obtained an honours degree in Social Sciences majoring in Psychology (1st) in 2007. Roelien started working with the NHS in 2008 in various community and hospital settings. She qualified as a Bobath trained therapist in 2013 and completed her Masters degree in Sensory Integration in 2015 at the University of Ulster. She has completed Level one of the Sensory attachment training as well as Level one of the Attention Autism training. Roelien also has training and experience in Paediatric Splinting. She has extensive experience in working with children with special needs and their families and enjoys seeing children reaching their potential.
Marina Kruger
Specialist Speech and Language Therapist
Marina completed her degree in Speech Language Pathology and Audiology, B Communication Pathology (hons), at the University of Pretoria, South Africa in 1996. She has worked as a Speech and Language Therapist and / or Audiologist in the United Kingdom, South Africa, Ireland and New Zealand in a diverse range of settings with both children and adults.
Marina has specialist knowledge and experience of working with children with a wide range of speech, language and social communication difficulties. She has completed several postgraduate training courses including Intensive Interaction, PECS, SCERTS, early childhood intervention, social, emotional and behavioural difficulties and alternative and augmentative communication. Marina is certified to deliver the workshop More Than Words — The Hanen Program® for Parents of Children on the Autism Spectrum. This is a family-centered, social–pragmatic intervention program for parents of young children with ASD. Its goal is to build capacity in parents so they can play a primary role in facilitating their child's social, communication, and vocabulary development. Marina is passionate about creating an environment in which communication is purposeful, meaningful, fun and part of daily routines and activities.
Susan Von Gordon
Occupational Therapy
Susan completed her BSc Occupational Therapy (honours) degree in 2003 at the University of Pretoria in South Africa. Susan started working with the NHS in 2007. She has professional experience both in South Africa and England in a diverse range of settings, including orthopaedics and trauma, burn injuries and paediatrics. She has experience of working with children with special needs and their families and has had training and experience in paediatric splinting.
Susan has a special interest in Sensory Integration and has completed Level 1 in Sensory Integration 2017. Susan provides school based sessions for senSI, working as part of the Education and Private referrals team. Susan also provides Hand Therapy service within senSI.
Caroline Boland
Occupational Therapist
Caroline completed her MSc Occupational Therapy degree at University of East Anglia in January 2017 and is currently working towards achieving her Level 2 in Sensory Integration. Whilst studying she completed placements in paediatric sensory integration, neurology, mental health and emergency early intervention. She also obtained a BSc Psychology (honours) from the University of Reading in 2011. Caroline has previous experience working with both adults and children with learning disabilities, Autism and mental health difficulties, supporting them to develop daily living skills, access employment and social opportunities within the community. She enjoys enabling others to become more independent.
Within SenSI Caroline primarily works within clinic and school settings, supporting children to build confidence and achieve their full potential.
Jenna Pearson
Occupational Therapy Assistant
Jenna has a National Diploma in Early Years which was obtained in 2004 at Great Yarmouth College. She also studied Child Psychology via an Open University course in 2006. Before joining Sensi, Jenna worked in Early Years child care for 6 years before joining the NHS where she worked as a Therapy Assistant for 5 years. Working as a Therapy assistant gave her the experience of physical disabilities and assistive technology within mainstream and special school environments. Jenna completed her Level one Theraplay course in May 2018. Jenna works within the Education and Adoption pathway at Sensi focussing on supporting children to develop handwriting within school using a combination of gross and fine motor skills.
Evangeline Baldwin
Office and Bookings Co-Ordinator
Evie completed NVQ Level 3 in Holistic Therapy in 2013 and specialises in providing massage to children with and without disability, appreciating a child's sensory, motor and attachment difficulties and adapting the session accordingly. She also works closely with our OT's as an assistant within schools, home, pool and clinic based sessions. Evie regularly provides therapeutic massage to children who have experienced trauma, and teaches parents and carers principles of nurturing touch, specifically designed around the child's processing of sensation, being careful not to trigger a stress response.
Prior to joining senSI, Evie gained extensive experience working with young people through input with the Scouting Association. Evie is also a qualified climbing instructor, and is also trained in Primitive Reflex programmes.
Evie has recently taken on the role of our Office and Bookings Co-ordinator. Within this Evie deals with the referrals, assessment and treatment bookings. She also helps with the day to day running of the office.
Sarah Knight
Occupational Therapy Assistant
Sarah completed her BA(Hons) degree in counselling, coaching and mentoring in 2016 at York St John University and has an interest in a wide range of therapies but particularly person centred therapy. She has previous experience as a youth worker and mentor, working for charities and in the education sector. Her work involved working with children and young people with learning disabilities, emotional and physical disabilities. Sarah has volunteered in many mental health sector placements supporting both young people and adults. She has a passion for helping people, as she believes that therapy has such positive impact on both children and adults and enjoys seeing how much people grow from their use of therapy. Sarah works in the education team at Sensi supporting Occupational Therapists in schools and in clinic and thoroughly enjoys her role.
Shakila Omar
Holistic Therapist and Occupational Therapy Assistant
Shakila is a Holistic Therapist and Occupational Therapy Assistant at SenSI. She completed her Diploma in Child Psychology and Early Education with a Specialisation in Early Intervention and Special Needs in 2013 and went on to work as a preschool teacher in Singapore. During that time she also completed her Yoga Teacher Certification and Certificate in Yoga Therapy. Shakila moved on to become a yoga teacher and therapist, working with various adults and children and addressing their physical or mental health needs through individualised yoga therapy plans. She also spent some time as a trainer for general yoga and kids yoga teachers. Shakila has an ITEC Level 3 Diploma in Holistic Massage and Level 2 Certificate in Reiki Healing.
Shakila has a keen interest in working with children and families and is very passionate about developing holistic well-being and inner balance, and practising mindfulness in daily living to achieve optimum health. By integrating Yoga, Therapeutic Massage and Mindful activities, she hopes to help children and families develop a stronger sense of self-awareness, tools for emotional regulation and better stress management.
Shakila is currently completing her Degree in Developmental Psychology and Mindfulness Meditation Teacher Training
Frances Andrews
Speech and Language Therapist
Frances completed her BSc Speech and Language Therapy at the University of East Anglia in 2018. She has completed speech and language placements in a range of settings such as community paediatrics and working within a speech and language unit based at a mainstream primary school. Prior to completing her degree in Speech and Language Therapy, Frances studied BA English Language and Linguistics at the University of Kent and graduated in 2014. Frances has a particular interest in early language development and working with children who experience social communication difficulties.
Christine Knight
Occupational Therapy Assistant
Christine has a National Diploma in Nursery Nursing which she obtained in 1998 at Norwich City College. She has since worked many years Nanning for children from birth to teens as well as home care for adults with various complex needs / disabilities. Christine is an Occupational Therapy Assistant and works closely with the OT's and provides support within the clinic and aquatic sessions.
Claire Dowe
Advanced Occupational Therapist
Claire gained her BSc (Hons) degree in Occupational Therapy from Canterbury Christ Church University College in 2000 and has spent most of her OT career working in mental health. This has included adult forensic psychiatry, adult in-patient and community mental health teams. Claire then worked with adolescents and young adults in the specialist team 'Early Intervention in Psychosis' (EIS) for two years before moving onto CAMHS (Child and Adolescent Mental Health Service), where she has spent the last nine years.
As well as working with children, young people and their families across all areas of mental health, Claire also worked within a diagnostic sub-team for (high functioning) Autistic Spectrum Condition (ASC) and Attention disorders e.g. ADHD. It was working with these service-users and their families that Claire was able to recognise both the incredible talents of these young people but of also the importance of some specific needs, some of which appeared related to their sensory processing. Therefore Claire went on to complete her postgraduate certificate in Sensory Integration (Modules 1 – 3) in 2016 and  used this theory and sensory strategies, in her work.
In terms of her therapeutic approach, Claire particularly likes to think 'outside of the box' when working with young people and especially, utilise both practical and creative thinking alongside her therapeutic use of self.
Outside of work Claire loves to travel and see new places and faces. She also enjoys re-designing space both indoors and out, especially in bringing themes of nature and the outdoors, inside. This love of the outdoors is shared with her Labrador Macie who like Claire, will run into the sea as soon as she is on the beach. SENsi have also given the go-ahead for Macie to join Claire in the office on some days, which has made them both very happy!
Heidi Foster
Child and Family Therapeutic Practitioner
Heidi is a Child and Family Therapeutic Practitioner. Heidi studied for her degree BSC Care and Education  In the Community, and completed this in 2002. Heidi has worked with children for all of her career in a variety of settings; as a Nursery Nurse, as a Special Educational Needs Teaching Assistant, as a Therapeutic Residential Keyworker within a Therapeutic Children's Home; as a Family Centre Worker in the Unthank Family Centre followed by several years working within Children's Services offering mulit-disciplinary parenting support and advice to Parents, Foster Carers and Adoptive Parents; aswell as providing a therapeutic relationship working with children whom may have had additional needs, or whom had experienced trauma, bereavement; some whom needed Life Story work, Sensory experiences, or whom have needed extra support whilst they were experiencing many changes and turmoil in their childhood.
Heidi has completed training within Theraplay, Patterns of Attachment, Solihull Parenting, Child Abuse and maltreatment, Child and Adult Psychology, Infant Care Index (Crittenden), and Systemic Family Therapy. Heidi is passionate about helping to make a difference to children and their families.
Charlotte Swaby
Occupational Therapist
Charlotte studied BSc Occupational Therapy at the University of East Anglia graduating in 2009. Charlotte has experience in a variety of settings including severe and enduring mental illness, ex offenders, welfare to work and early intervention psychosis. Charlotte also has training and experience in Behavioural Family Therapy and Systemic Family Therapy. Charlotte is passionate about supporting people with mental health difficulties access meaningful activity to promote recovery.
Gemma Hattam
Finance Manager
Gemma started her studying as an accountant at Norwich City Collage, she then joined an accountants practice and continued to self teach and completed her accounting qualification in 2009 becoming a member of the Association of Accounting Technicians. Before Gemma joined SenSi in 2018 she worked as an accountant for 11 years working with many different types of businesses, she is passionate about the work that SenSi does and excited to have joined the team.
Georgia Millard
Youth Mental Health Practitioner
Georgia completed a BSc Biomedicine degree in 2018 and is currently working towards a Youth Mental Health First Aider (MHFA) Instructor qualification. Georgia has worked with children and adolescents with additional needs in educational and therapy settings for 9 years and has a particular interest in mental health and trauma. Within SenSI Georgia supports children within climbing, yoga, pool and clinic sessions. Georgia also works in the community with adolescents focusing on functional skills, supporting them with activities such as traveling on public transport, handling money, budgeting and cooking skills. Georgia is trained in mindfulness, Story Massage, climbing, and Special Yoga. In March 2019, Georgia completed the first module towards a Yoga Therapist qualification.