Sensory Integration Disorder Swimming Lessons
Aquatic

"SI approach" therapy

senSI Swim

is unique, it uses a

Sensory Integration

approach with the benefit of

water

, but best of all its FUN!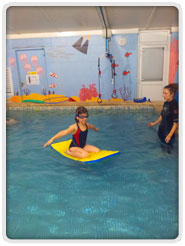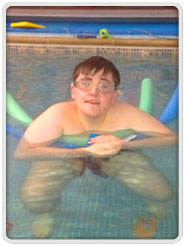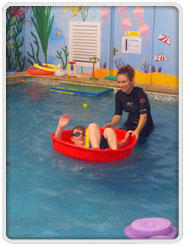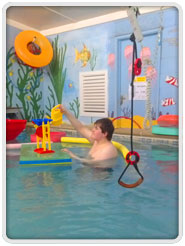 Sensory Integration (SI) approach works on "integrating" all sensory information to allow the child to respond appropriately in their environment.
Sensory Integration Therapy through Swim provided at various locations specifically designed to enhance the experience for children.
SenSI swim is a unique sensory swimming programme that is influenced by a number of different approaches such as:
Sensory Integration
Rhythmic Movement Therapy
Halliwick Training
Swimming Stroke Progression
OT Principles and Functional Development
Within this branch of our services, we offer:
Aquatic therapy using a sensory motor intervention based on Ayres Sensory Integration with the added benefit of developments into learning to swim
Same services as senSI Therapy services but treatment is in the water.
Learn to swim lessons and programmes – non swimmer to competitive, disabled, one to one, group, babies, children and adults.
Development of daily living skills such as Shower Work, Washing and Dressing
Oral motor development and breathing control programme
Enhanced safety awareness and skills
Why use water: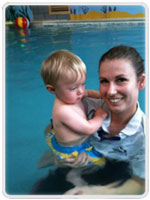 Research continues to support the concept that water is the ideal medium in which to rehabilitate the body, as well as develop oral motor and breathing control.
Warm water provides a safe and supported environment, which not only supports the children, but also provides them with 30x more deep pressure to the body than air. This hydrostatic pressure is also unique as surrounds the child's whole body. This pressure soothes, calms and organises the child. Moving around in the water also creates controlled vestibular stimulation and activities enhance proprioceptive feedback. All this enhanced sensory input helps with body awareness development, motor learning and provides the necessary sensory input the child craves.
A person who has sensory processing difficulties may have particular difficulty coordinating all of the sensory signals that received from the environment. Aquatic therapy focuses on therapeutic, play-based functional movements that can help with many areas of difficulties but, most importantly, having fun.