At senSI we also offer services for professionals and Parent / Carers
We run parent training sessions each term in :
These courses take place at senSI and are around 2.5 hours each. We encourage parents to attend our training sessions because it helps explain some of the presenting difficulties and behaviours which children display, which are often linked to their early experiences and possible traumas.  The sessions are on a rolling program so can be picked up at any stage.
Schools and Professionals Training
We also run, each term, training sessions for schools and professionals.  We understand schools are equally as important in the child's therapy journey
The training sessions cover:
These take place in 3 venues across Norfolk and Suffolk please find details in the news and events tab.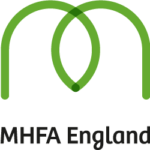 Youth Mental Health First Aid
senSI has recently been offering Youth Mental Health First Aid training.  These courses will be held termly at our base in mulbarton. This is a 2 day course and is certificated once both days are completed.
From 2021 each workplace will have to have a mental health first aider.
Please contact training@sensitreatment.com. For further details.
 Our training lead Moira is happy to help with any enquiry you have and can undertake bespoke training sessions if required please contact training@sensitreatment.com with any enquiries.
Individual and group supervision
We can support individuals with specific cases, sensory integration cases or other. We can also travel to your workplace should this be required.
We can also offer supervision for other Occupational Therapy colleagues.
Please contact info@sensitreatment.com for more information
"What I love about these tours is that the guides are not afraid to get off the beaten track and show us the real city. This is an I will definitely come back to"
"The guide was everything I hoped for, and more. BikeTour really makes a difference, I would have never discovered the beautiful places we stopped for"