We try to provide context for distress and psychological difficulty – people become distressed because of adverse life events and the meanings that they make of them.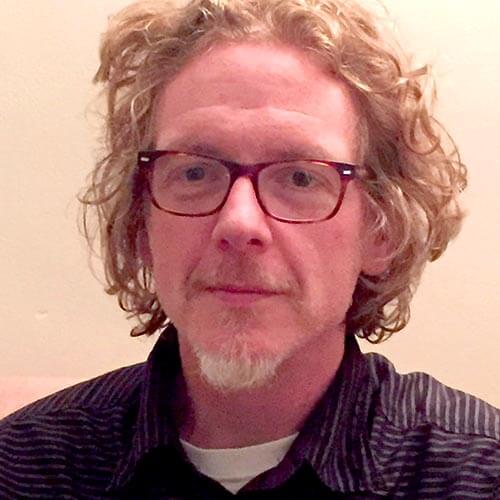 Dr Ian Newey, Consultant Clinical Psychologist and Dr Tatchell, Consultant Clinical Psychologist
Clinical psychologists are experts in assessment and psychological therapy.  Our Consultant Clinical Psychologists have chosen to work primarily with children and young people since completing Doctorates in Clinical Psychology but also work privately with adults.
Dr Newey describes that his main therapeutic orientations are (first wave) behavioural, (second wave) cognitive behavioural and third wave behavioural and cognitive psychotherapies.
ACT takes the view that trying to change difficult thoughts and feelings as a means of coping can be counterproductive.  Instead, ACT has six core processes: acceptance, mindfulness, cognitive defusion, "self as context", defining values, and committed action.  Essentially this involves being clear about what is really important in our lives; what our values are.  Then we make sure that we behave in a "values congruent" manner, and managing any thoughts feelings and behaviours that act as hurdles to do this.
Mindfulness practice has been shown to help anxiety and depression in research studies. Mindfulness means knowing directly what is going on inside and outside ourselves, moment by moment. It is easy to lose touch with the way our bodies are feeling and to end up living 'in our heads' – caught up in our thoughts without stopping to notice how those thoughts are driving our emotions and behaviour. An important part of mindfulness is reconnecting with our bodies and the sensations they experience. This means waking up to the sights, sounds, smells and tastes of the present moment. That might be something as simple as the feel of a banister as we walk upstairs. Another important part of mindfulness is an awareness of our thoughts and feelings as they happen moment to moment. This allows ourselves to see the present moment clearly which can positively change the way we see ourselves and our lives.
Compassionate Focused Therapy
Compassionate Focused therapy (CFT) starts from the philosophical position that humans have evolved with at least three primal types of emotion regulation system: the threat (protection) system, the drive (resource-seeking) system, and the soothing system. The central therapeutic technique of CFT is compassionate mind training, which teaches the skills and attributes of compassion. Compassionate mind training helps transform problematic patterns of cognition and emotion related to anxiety, anger, shame and self-criticism. People can learn to manage each system more effectively and respond more appropriately to situations. Compassion focused therapy is especially appropriate for people who have high levels of shame and self-criticism and who have difficulty in feeling warmth toward, and being kind to, themselves or others. CFT can help such people learn to feel more safeness and warmth in their interactions with others and themselves.
Both Psychologists have expertise in working with adults and young people who have experienced trauma and Dr Newey is trained in the NICE guideline approved therapies for post trauma presentations, i.e. Trauma Focused Cognitive Behavioural Therapy or TF-CBT and Eye Movement Desensitisation Reprocessing (EMDR).  TF-CBT is an evidence-based psychological therapy that aims at addressing the needs of people with post-traumatic stress disorder (PTSD) and other difficulties related to traumatic life events – it does include the accessing and processing of distressing memories.  EMDR is a form of psychotherapy developed by Francine Shapiro in the 1990s in which the person being treated is asked to recall distressing images; the therapist then directs the patient in one type of bilateral sensory input, such as side-to-side eye movements or hand tapping.
Our Clinical Psychologists have considerable experience working with people on the autistic spectrum and with other neurodevelopmental differences.